Historical
Slaughter at Cainhoy, The Worst Racial Violence in the South Carolina Lowcountry During Reconstruction, Part Two, Conclusion
By

Gene Kizer, Jr., Charleston Athenaeum Press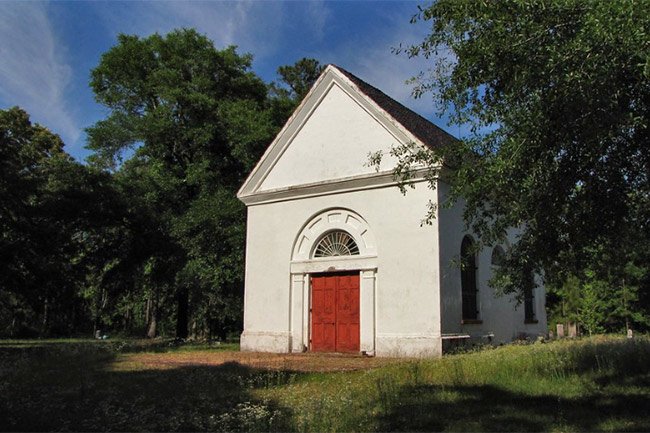 THE RECORD OF JOINT MEETINGS in the Charleston area had been good in spite of the Charleston riot of September 6th. There had been a joint meeting at Strawberry Ferry and successful joint meetings "on Johns Island, on Edisto Island and at other points." Nobody was suspecting trouble when a joint meeting was scheduled for "Brick Church, about three miles from Cainhoy, in the parish of St. Thomas and St. Dennis," to take place Monday, October 16, 1876.1
Democrats chartered the steamer Pocosin which left that morning with around 150 men on board including many black Democrats. At the last minute word was sent that Republican leader Bowen wanted to ride, and the steamer waited until he was aboard with 150 black Republicans including "McKinlay, Cyrus Gaillard and other prominent speakers."2
Hits: 986
Slaughter at Cainhoy, The Worst Racial Violence in the South Carolina Lowcountry During Reconstruction, Part One
By

Gene Kizer, Jr., Charleston Athenaeum Press
The Worst Racial Violence in the South Carolina Lowcountry During Reconstruction
During the presidential campaign of 1876, a political meeting took place at beautiful Brick Church near Cainhoy, South Carolina, Monday, October 16, 1876. It ended shortly after it started when Republican blacks savagely attacked the mostly white Democrats and shot, beat, hacked, mutilated and robbed them, killing five white men out of the group and severely wounding several others. An eyewitness, confirming the brutality of the attack, stated:
. . . Mr. Whitaker met with a worse fate, for he was brought in alive, suffering fearfully from buckshot through his stomach, and huge hacks of flesh taken out of him by an axe or hatchet. . . .

Daly (18 years old) was also left on the ground when wounded. His head was hacked in five places when found.

Poor Walter Gradick, a mere boy, had his eye gouged out, and was cruelly beaten and wounded. . . .1
All the victims had been stripped of their clothing and robbed.
Hits: 5513
"Little Short of a Miracle!" Constitution Day, Sept 17
By

Eagle Forum
"Every true American and true friend of liberty should love our inspired Constitution. Its creation was a miracle." — Ezra Taft Benson
This past Friday, September 17th marked the 233rd anniversary of the adoption of the United States Constitution by the Constitutional Convention in Philadelphia, Pennsylvania in 1787.
The whole process of founding this nation was a miracle as John Adams so aptly expressed before the signing of the Declaration of Independence, "There's a divinity that shapes our ends."
Hits: 843
America Celebrated 234th Constitution Day
By

Liberty Counsel
WASHINGTON -- Today Americans celebrate the day the Founding Fathers signed the U.S. Constitution on September 17, 1787.
Constitution Day, once known as Citizenship Day, commemorates the U.S. Constitution. On September 17th in 1787, the delegates to the Constitutional Convention met for the last time to sign the document they had created. The original states, except Rhode Island, collectively appointed 70 individuals to the Constitutional Convention. In all, 55 delegates attended the Constitutional Convention sessions, but only 39 actually signed or were able to sign the Constitution. The delegates ranged in age from Jonathan Dayton, 26, to Benjamin Franklin, 81, who had to be carried to sessions in a sedan chair.
Hits: 798
The "Pledge of Allegiance"
By

Red Skelton
The following words were spoken by the late Red Skelton on his television program as he related the story of his teacher. Mr. Laswell felt his students had come to think of the Pledge of Allegiance as merely something to recite in class each day. So, one morning he told them, "I've been listening to you boys and girls recite the Pledge of allegiance all semester and it seems as though it is becoming monotonous to you. If I may, may I recite it and try to explain to you the meaning of each word?"
Hits: 795
A Visitor from the Past
By

Author Unknown
I had a dream the other night I didn't understand. A figure walking through the mist, with flintlock in his hand. His clothes torn and dirty, as he stood there by the bed. He took off his three-corned hat and speaking low, he said.
"We fought a revolution, to secure our liberty.
We wrote the Constitution as a shield from tyranny.
For future generations, this legacy we gave,
In this land of the free and the home of the brave."
Hits: 728
We Mean to WIN this Heritage War
By

Gene Kizer, Jr., Charleston Athenaeum Press
"The radical view of American history is a web of lies, all perspective is removed, every virtue is obscured, every motive is twisted, every fact is distorted and every flaw is magnified until the history is purged and the record is disfigured beyond all recognition." - President Donald J. Trump, Speech at Mt. Rushmore, South Dakota, July 3, 2020
There are bills before the legislature in South Carolina, and law suits raging across Georgia. The suits are all at a critical stage and those who are fighting hard for Southern honor and American history can win but desperately need us to reinforce them by calling legislators and especially giving money!
Hits: 602