Health
Brandi Swindell, Founder and CEO of Stanton Healthcare and Stanton Public Policy Center, to Testify Before United States Senate Committee on Health, Education, Labor and Pensions
By

Christian Newswire
WASHINGTON -- The Committee hearing will be on the topic: "Reproductive Care in a post-Roe America: Barriers, Challenges, and Threats to Women's Health."
The hearing will be held on Wednesday, July 13, 2022 at 10:00 a.m. in Room 216 of the Hart Senate Office Building in Washington, D.C.
Stanton Healthcare has life-affirming clinics committed to providing women with unexpected pregnancies professional medical care, women's wellness, tangible support, hope and compassion. Stanton has clinics in America and internationally. Stanton Public Policy Center is a women's advocacy and educational group that works on issues of human rights and justice which empower and inspire women.
Hits: 1261
Federal Judge Enjoins Santa Clara County's Discriminatory Vaccine Policy
By

Advocates for Faith & Freedom
MURRIETA, Calif. -- Thursday evening, June 30, 2022, Federal Judge Beth Labson Freeman of the Northern District of California enjoined Santa Clara County's vaccine policy – a first in California.
The county's COVID-19 vaccine policy gave accommodations to employees with medical exemptions in the form of transfers and reassignments while placing employees who sought religious exemptions on unpaid leave.
Judge Freeman wrote:
Hits: 912
Dr. Geert Vanden Bossche: Covid Infection, Disease to Aggravate in Vaccinated
By

Veronika Kyrylenko - The New American
Dr. Geert Vanden Bossche: Covid Infection, Disease to Aggravate in Vaccinated
The mass vaccination campaign against Covid has been a "blunder of unprecedented scale" that would likely result in "a global catastrophe without equal," warned world-class Belgian scientist Dr. Geert Vanden Bossche at the beginning of the vaccines' rollout.
In this interview with The New American, Dr. Vanden Bossche described why mass vaccination with "leaky" vaccines could not lead to herd immunity, and why he expected the emergence of the "super variants" of Covid that would be resistant to all current and future Covid vaccines.
Hits: 1269
Republicans Race to Stop Gender Experimentation on Minors
By

Ben Johnson - The Washington Stand
Five years ago, Chloe decided she was transgender. Last year, at the ripe old age of 16, she abandoned the flirtation with transgender ideology and embraced her natural sex.
In the intervening four years, she had both her breasts removed.
"I was failed by the system," she now says. "I literally lost organs."
If a new bill becomes law, teens like Chloe will soon be able to sue the doctors who performed permanent, life-altering surgeries on them while they were underage.
Senator Tom Cotton (R-Ark.) and Rep. Jim Banks (R-Ind.) have introduced legislation giving teens up to 30 years to file suit against those who performed gender-transition on them before the age of 18. The Protecting Minors from Medical Malpractice Act allows minor victims to sue for "any physical, psychological, emotional, or physiological harms" caused by any gender-transition "procedure, related treatment, or the aftereffects" of those actions. That category includes dosing minors with puberty blocking drugs, cross-sex hormones, and performing gender-obliterating "top" or "bottom" surgeries.
Hits: 1039
Pathologist: COVID-19 Shots Causing Foot-long Blood Clots
By

Art Moore - World Net Daily
'Too many people are silent, and silence is compliance'
A pathologist who heads one of America's leading labs is finding unusually long blood clots, as long as one foot, in the bodies of deceased people who received COVID-19 vaccines.
Dr. Ryan Cole of Cole Diagnostics in Boise, Idaho, said his lab is "seeing mushy organs, we're seeing incredibly inflamed organs."
"We know the spike protein causes all the ... bad outcomes that the virus did in 2020," he said in an interview with Greg Hunter for USAWatchdog reported by Just the News.
Cole said that in people with comorbidities – serious chronic diseases – the synthetic spike protein in the mRNA vaccines produced by Pfizer and Moderna are "causing inflammation in the lung, the brain, the liver, the kidneys, the heart; it's causing the same damage that the virus was causing."
Hits: 994
Physicians Sue FDA Over "Crusade" Against Ivermectin
By

Raven Clabough - The New American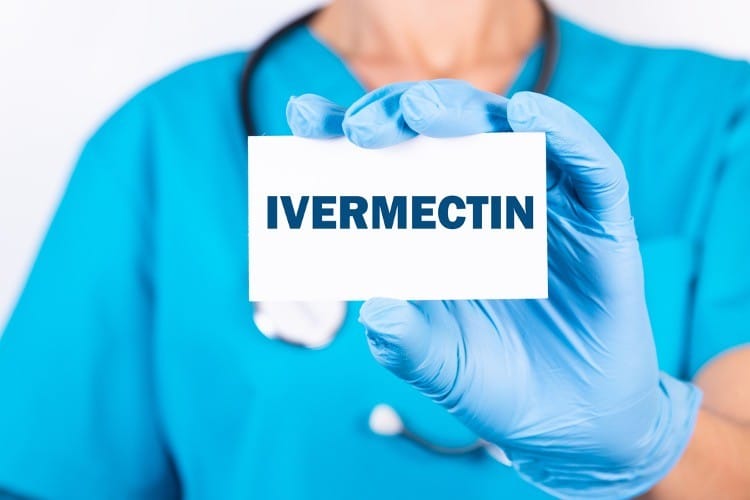 Three physicians have filed a lawsuit against the U.S. Food and Drug Administration (FDA) this month for the agency's "crusade" against ivermectin as a treatment for Covid-19. The lawsuit contends the FDA "unlawfully interfered" with the doctors' ability to practice medicine by directing the public, health professionals, and patients not to use ivermectin.
The Epoch Times reports that Drs. Robert L. Apter, Mary Talley Bowden, and Paul E. Marik filed the lawsuit with the U.S. District Court, Southern District of Texas, Galveston Division. In addition to the FDA, the suit names the U.S. Department of Health and Human Services (HHS), HHS Secretary Xavier Becerra, and Acting FDA Commissioner Robert Califf. The physicians are represented by Boyden, Gray & Associates, a Washington, D.C.-based law firm.
Hits: 992
We're Giving More Power to WHO?
By

Michele Bachmann - Family Research Council
In the United States we have lived under emergency orders from presidents, governors, and mayors for almost a year and a half.
These emergency orders have badly damaged our lives, our businesses, our (American) healthcare delivery system, and our ability to offer up a medical-scientific opinion that differs with or contradicts pronouncements from the World Health Organization (WHO). Presenting opinions that clash with the WHO's render the speaker subject to being called disseminator of "disinformation" by the squads of "fact checkers" that do nothing but work to enforce the prevailing "narrative."
The American economy was destroyed by COVID profligacy. We suffered devastating losses that will last a lifetime.
Hits: 853