Health
In Response to ICAN's FOIA Request, the CDC Fails to Offer Proof Covid Vaccines are Not Causing Virus Variants
By

Informed Consent Action Network
AUSTIN, Texas -- The U.S. Center for Disease Control & Prevention (CDC) failed to provide any evidence to back up its claim that the COVID-19 vaccines are not driving virus variants.
This admission follows a Freedom of Information Act request filed by the non-profit Informed Consent Action Network (ICAN).
Despite high vaccine coverage and the simultaneous occurrence of ever-emerging variants, the CDC has continued to assert that it is a "myth" that "COVID-19 vaccines cause variants."
Hits: 1073
Passengers Erupt in Cheers Upon Hearing Mask Mandate No More
By

Eagle Forum
On Monday, April 18 US District Judge Kathryn Kimball Mizelle struck down the Center for Disease Control and Prevention's Mask Mandate on public transportation. This Mandate was created through direction from President Biden's Executive Order on Promoting COVID-⁠19 Safety in Domestic and International Travel, which he issued the day after taking the Presidential Oath. As Judge Mizelle stated in her ruling:
"Approximately two weeks later, on February 3, 2021, the CDC published the Mask Mandate without allowing public participation through the APA's notice and comment procedures…As the basis for dispensing with the ordinary APA requirements, the CDC found that "it would be impracticable and contrary to the public's health" to delay the Mandate to seek public comment…The Mandate also disavowed being a rule under the APA."
Hits: 873
A 40,000-Foot View of Freedom
By

Joshua Arnold - Family Research Council
Monday afternoon, airline passengers whooped and hollered when flight crews informed them the federal mask mandate was finally over. Crews and passengers responded to the news by ripping off masks mid-flight. Most commercial airlines and Amtrak quickly followed suit to drop their masking policies, as did rideshare services Uber and Lyft. Airlines "were urging that the mandate be lifted sooner," said Dr. Andrew Bostom, clinical trial epidemiologist at Brown University.
Hits: 1327
'Time for Malaria to Buzz Off' Says New GFA World Report
By

GFA World
Mosquitoes more lethal than 'sharks, wolves, lions, crocodiles and snakes combined,' says report for World Malaria Day, April 25
TIME FOR MALARIA TO BUZZ OFF: Mosquito-borne malaria kills a child somewhere every 2 minutes. GFA World's (www.gfa.org) new report Malaria, It's Time to Buzz Off! (https://www.gfa.org/press/malaria/) – released for World Malaria Day, April 25 – spotlights the new vaccine that could help finally eradicate the disease worldwide. WILLS POINT, Texas, -- A long-anticipated vaccine breakthrough could mean the end is in sight for one of the world's most deadly diseases, a new report by global humanitarian agency GFA World (www.gfa.org) suggests.
Mosquito-borne malaria is responsible for more than 400,000 deaths worldwide annually, roughly equivalent to wiping out the population of Miami every year, says the report Malaria, It's Time to Buzz Off! (https://www.gfa.org/press/malaria/)
Hits: 1128
Beacon Wealth Consultants Sponsors Christian Medical & Dental Associations 2022 National Convention
By

Christian Newswire
ROANOKE, Va., -- Beacon Wealth Consultants, a wealth management company committed to faith-based investing for over 20 years, is pleased to announce its sponsorship of the Christian Medical & Dental Associations® (CMDA) National Convention in Indianapolis.
The National Convention brings together Christian healthcare professionals from across the country for several days of learning, fellowship, and encouragement. The convention is a key part of CMDA's mission to equip healthcare professionals to glorify God by following Christ, serving with excellence and compassion, caring for all people, and advancing Biblical principles of healthcare.
Hits: 1441
A Must Watch Interview with the Dr. Who Invented the mRNA Gene Therapy "Jab"
By

EpochTV
"There are two hills I am willing to die on. One of them is erosion of free speech. The other one is children's vaccination."
This is what Dr. Robert Malone, the inventor of the mRNA gene transfer technology, is willing to dedicate his life to, even at the cost of his career.
The newly released documentary episode from Headwind will walk us along Dr. Malone's path. What awakened him to do more with his life? What is the sense of obligation that gives him the courage to make the world better?
Hits: 1341
Covid Hospitals: The New Killing Fields?
By

Rebecca Terrell - The New American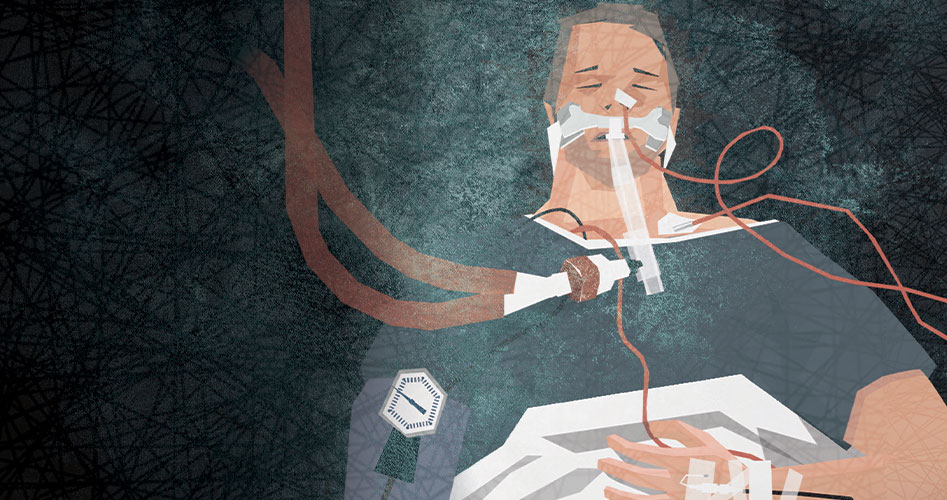 Imagine that doctors tie your daughter down to a bed and administer increasing doses of drugs in a lethal combination until she turns cold, stops breathing, and dies. That horrifying scenario is what the father of 19-year-old Grace Schara described as happening — not in 1940s Nazi Germany — but last October in a Wisconsin hospital.
The U.S. Centers for Disease Control and Prevention (CDC) now numbers Grace among more than one million Covid deaths nationwide in the past two years. Seven days before she died, the hospital admitted her with Covid, but her father believes the drug overdose, not the disease, killed her. Many medical professionals he has consulted agree.
Hits: 2383